"Kathrine uses modern scientifically proven methods, incorporating positive reinforcement, to yield great results. She has helped many of our clients and their pets. She has helped many of our clients and their pets. We are so happy she uses gentle, effective methods."
"Kathrine Breeden provides professional, force free, positive training in your pet's own home. As a mobile vet, I find that many training issues and behavior problems are best addressed when and where they occur. Kathrine helps educate owners so that they can achieve the best behaviors from their pets. I have had nothing but good reviews from clients."
"Kathrine Breeden was introduced to myself as I was opening up my new clinic. As a veterinarian, our goal is to provide the best and most compassionate care to all our pets. We see a lot of stressed animals and clients. Having hand outs and appropriate knowledge in handling is of the utmost importance. Kathrine was like a breath of fresh air. Her genuine personality and her willingness to share her knowledge was so refreshing. My clients speak very highly of her and even find more enjoyment with training their pets. Her library content and handouts on her website are great as well as her Facebook page. She has provided valuable continuing education to my facility and a new awareness of what we can do to strengthen the human animal bond. She is very educated and a great addition to anyone that wants to see the benefits of TRUE positive reward based training."
"Kathrine in my book is the BEST. Being a new dog daycare owner and so many questions, not only did Kathrine make me feel like I was on the right track but she took time to guide me with the many challenges we face in daycare. Her years of experience and compassion is evident the minute you meet her. We have personally adopted a dog that arrived with many issues and Kathrine guided us with ways to overcome the fears Stella is facing. We have made great progress and continue to use her methods. Kathrine has become my mentor and I would recommend her to help guide you as you becoming better dog owner."
"I have my own Pet Sitting company in Texas & we teamed up several times with my clients for training. I saw firsthand how Kathrine achieves positive results. She also helped my dog, who exhibits fearful behavior. Kathrine is a great trainer that uses positive behavior techniques for basic training or specific behavioral issues. I highly recommend Kathrine for all your training & behavioral needs."
"I'm a dog trainer from California and would have no reservations recommending Kathrine. I'm confident she always has the dog's best interest at heart, and her kindness is clearly evident in all that she says and does. She's top notch in my book and I love her methods! If you're in need of training, look no further than "Be Kind to Dogs!"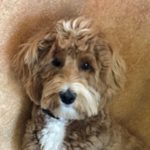 Judith and Thor, Chandler, AZ Client
"Kathrine, I can tell you how much better Thor is doing! Ten months old and people comment how well behaved he is. I can let him off leash couple houses from us, ask him to go "home" and he does it even with ducks and rabbits nearby. We have joined a dog walking group, who meet at end of our lake, yes he still wants to play but acts more like an adult. We have a new member who I am giving your card. She has a 12 wk. old golden doodle that is driving her crazy. She lives in a multi story condo and needs help, hope she gives you a call."
Elaine R. Chandler, AZ. Client
"She is a wonderful trainer! We have two rescues and our female had a lot of anxiety issues and other issues we couldn't figure out on our own. Our male had a few things we wanted to improve on as well. She did a terrific job explaining everything. I loved having homework because I was able to work with my dogs on my own daily. She would meet me at locations to practice and work on the things we wanted to improve with our dogs. I learned a lot about my dogs body language and what to do and not to do. She really helped my dogs a lot and I couldn't be more thankful! All training takes times and patience. It all has to be done in baby steps. Our dogs are doing wonderful and I am so glad I met her and my dogs love her! I def. recommend her and I called several other trainers too, but she stuck out to me. She is the best trainer I recommend anyone to her! She taught me a lot!"
Amy Nelson, Phoenix, AZ, Client
"Hey Kathrine, Just wanted to share our BIG WIN from today. We had to take Mojo in to the vet. We asked to avoid all dogs but they failed to do that. When they called us into the lobby (from the truck) there were still a couple of dogs in there on leashes with their owners. So we went for it. Had to walk him through the room, weigh him and walk him out to the examining room with the 2 other dogs. He was very excited BUT he did NOT melt down, bark crazily, try to chew his way out of his leash or any of the other non-sense he usually does. And instead of lunging at the others he just sniffed them and said hi. So excited I can hardly stand it. 🙂 I just wanted to give you some details before I sing your praises to the whole big Facebook world!!! I know we have a long way to go but I'm so excited for the progress. THANK YOU!
Elena Finelli, Client
"WOW! What a difference a day makes! The first thing I noticed was that the puppy stress has been eliminated!! It's still work but the frustration, confusion and doubt are gone. We are now confident and thrilled in our ability to turn our precious Kona from a carpet-eating machine into a happy, non-fiber-filled, member of our family! Kathrine is worth every penny. 5 Star, A+"
Tomi Roy, Client
"I just want to say how wonderful and supportive Kathrine is! Referred to her by a friend, Kathrine helped me deal with my 1 yr old mix breed dog showing different behavior when a special needs child was in my home. With her guidance, knowledge and sound advice, I was able to guide my loving pet during a new experience and uncertainty for him. He responded well to Kathrine's suggestions for modifying behavior and everyone was happier! Thanks again!!!"
Candace Sanchez, Client
"I had a great experience with Kathrine. Not only did she work with our 10 week old Rottweiler but she worked with us. She taught my family so much about what we needed to do to get our puppy off to a good start. I highly recommend Kathrine, if your looking for a trainer that really cares! A+"
Valerie and Mike Molite, Clients
"Kathrine came and helped us with our dogs before we brought home our newborn baby. We were very concerned about our dogs being vicious or barking too much with a new baby in the house. She taught us how to calm the dogs without yelling or causing more anxiety and also helped us learn that the dogs will respond to positive reinforcement. She is an extremely effective teacher for humans and so kind and patient with dogs. We walked in with our baby and we're surprised and amazed at the response from our dogs. We are great full for Kathrine's knowledge and help!!!! We have not had any of the problems we were worried about with our baby girl and our three dogs thanks to her training."
Karen Orofino, Client
"Kathrine has been a great help to me and Bandit in showing us what we needed to learn and how to learn it to be well-behaved. She is straight to the point and instills total confidence. I recommend her without reservation."
Julie Robertson, Client
"Kathrine saved my relationship with my Chihuahua! She came into my home and showed me why my dog was displaying aggressive behavior and wasn't responding to my house-training attempts. She spent time working with us both and left us with easy and practical advice and ways to re-train Tinkerbell's behavior. I noticed improvements within the first day or two, and within a week I was living with a new dog that had turned into a sweet and well behaved part of my family. I'm forever grateful to Kathrine for her help and knowledge. I would highly recommend her to anyone looking to improve their relationship with their dog."
Anne Shiff, Client
"Kathrine Breeden, dog behavior modification & training Be Kind to Dogs. Kathrine uses positive reinforcement methods to communicate what behaviors we want from the dog. She uses her vast experience, intelligence, common sense and good sense of humor to help solve many unwanted dog issues. I believe that Kathrine's methods help strengthen the relationship between owner and dog and I am happy to say that she is part of my village to raise our dog."
Courtney Little, Client
"We were referred to Kathrine a little over 4 years ago when we brought home our golden retriever puppy, Emmy. Kathrine came to our house and took time observing our dog and her puppy behavior as well as our own. She guided us on how to send positive, understandable commands that Emmy would respond to. Her advice was invaluable and we now have a dog that will respond to our 2 year old daughters commands – literally."
Julia Fairhurst, Client
"Kathrine literally saved our dog's life! We have a perfectly behaved 4 year old Hungarian Vizsla 99% of the time, but Diesel had bitten twice, and it was when this happened a third time and we had taken the agonizing decision to have him euthanized that by chance we found Kathrine. The unusual thing about our relationship with Kathrine is that she has never met Diesel, because we live 5,000 miles away from her in France! She has been working with us for several months now and Diesel's behavior has changed dramatically. Kathrine has a profound understanding of dogs and their behavior, and an abundance of knowledge and experience. Her clear and positive approach enables us to take and follow her verbal instructions over the phone and with the help of video clips, pictures and written articles which she sends to us via e-mail, together we have been able to identify Diesel's problems and make massive improvements in his behavior. I would highly recommend Kathrine and her techniques."
Stephanie Kinnett, Client
"A friend of ours recommended Kathrine to us when we were planning to get a dog. In our first meeting, Kathrine taught us good, effective techniques that we could use right away. Our miniature schnauzer has improved dramatically at walking on leash without pulling, staying calm when left home alone, and refraining from barking at strangers. When we've sent her emails with questions in between sessions, Kathrine has always responded with generous, helpful replies. We recommend her without reservation."
Karen Sherwood, Client
"We started using Kathrine Breeden's services after bringing a second dog into our home. We encountered all sorts of behavioral issues: submissive pottying, jumping up on people, fights between the dogs, to the point that our home was becoming unbearable. Kathrine taught us many "tricks" for dealing with the unwanted behaviors. Her approach is very loving to the dogs, but practical for owners. In just a few short weeks, the potty issue is gone, the fighting is no longer tolerated, and the jumping up has been greatly reduced. The dogs seem much happier, and we owners are definitely happier. Even my husband, who was quite reluctant to engage a trainer, has been impressed. I have highly recommended Kathrine to my friends with dogs, and will continue to do so."
"Kathrine is amazing! In addition to donating her time to teach our weekly dog manners classes, she has worked one-on-one with many of our dogs and has been a tremendous supporter of our program. Her patience, skills, and honesty have been invaluable in helping keep dogs in homes and working with their families to show that force isn't necessary for training dogs. Kathrine has a real gift for not only knowing what a dog needs, but for showing others that dog training isn't magic; it's something they can do themselves every day with some guidance and knowledge. She has been a mentor and an inspiration to us and we're still holding out hope that she moves back to Dallas!"
"To Whom It May Concern: My name is Dr. Kathleen Bowe and I work at North Colony Animal Clinic in The Colony, Texas with my husband Dr. Tim Bowe and Dr. Greg Darbro. We have known and had the pleasure of working with Kathrine Breeden for the last 6 years or so. She has been our go to person for clients experiencing behavior problems with their dogs or who want to get a good start on positive training for the new puppies. She has come into the clinic and held short seminars for our technicians on common issues our clients may experience. Her expertise and common sense have been invaluable to a number of our patients and their owners. Her methods are completely pain free and rely on a combination of positive reinforcement and client education. We would all highly recommend her to other clinics as a resource for their clients. We miss her here as a client, friend and great help to our other clients. Please feel free to contact me directly if you have any other questions."
"I work with a rescue group and Kathrine has helped us tremendously. She uses all positive training methods and has great advice on different products to use to help train your dogs (harnesses, toys, leashes, etc). Definitely give you a call if you are having any issues with your pets and need help. You will be amazed at how many things you were doing wrong and how Kathrine can help turn that around for you."
"Kathrine has been invaluable in helping with the rescue community. She has given advice to several Coton owners and helped me personally with difficult rescues. Her methods are gentle and the results are phenomenal. She is the best!"
"Kathrine has a way of explaining life from a dog's view that opens the owner's eye and perspective…a definite 'ah ha' moment that makes the understanding so much easier."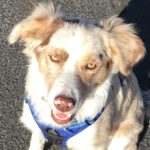 Chris Hammon, Chandler, AZ
"Border Collie pup Finn loves his trainer, Kathrine and so do I. Thank you for your wonderful support and for promoting positive methods. We're still learning - but that's what we all do every day. So fun to do it with a sweet pup alongside."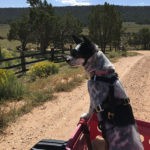 Joki Akers, Apache Junction, AZ
"Although this little Cookie girl looks all happy tails on her ATV ride, she has been quite a challenge since adopting her from the pound. After trying multiple other trainers, when I learned of Kathrine's approach to training, I was very hopeful that I had found the proper technique and trainer for her.  Although we are still at the beginning of the process, I can already tell positive reinforcement really works well with Cookie.  Although very loved, she has some serious aggression and fear issues.  Looking forward to see how well she does through the course."
Natalie Tyler, Mesa, AZ. Client
"Kathrine has become my go to girl for puppy advice! We have had multiple issues with training our litter-mate puppies, helping foster dogs adjust, and helping integrate a neglected dog into our household. Kathrine has helped us with teaching our dogs proper behavior when coming in and out of the home, using crates, going for walks, entering the dog park. We had a foster dog who was very uncomfortable around children (and we have 6 kids!) and by the time the foster dog was adopted, she was comfortable around kids and was very ready for a new happy life with her new family! There have been times when I've been in tears, at my wit's end and Kathrine has responded to my calls/emails quickly, given us quick suggestions and long term solutions. When we follow her advice, it has worked out beautifully every time! Amazing results!- opened our eyes."
Jazz Morgan, Chandler, AZ Client
"Kathrine is a dog training miracle worker! When I got a young dog from a rescue he was very lovable but unruly. Kathrine taught me how to see things from his perspective and gently guide him into a great companion. I have recommended her to friends and all dog owners who truly want to train their dogs without harsh methods. The training takes work but it's worth it."
Sally Hogue, Gold Canyon, AZ Client
"We can't thank Kathrine enough for all of her help. She managed to help keep our sanity when we went through a rough patch with our rescue puppy. Kathrine gave us some great pointers, and helped us learn how to read our puppy's body language and understand his communication style. We saw big improvements only after a couple of sessions. We are happy to know that Kathrine is only a phone call away should we need her help again."
Susan Tharp, Apache Junction, AZ. Client.
"5 stars! Kathrine is an incredible trainer. Her training techniques and positive approach have helped my precious Charlotte - an 8 year old puppy mill rescue - learn that this world is not so scary. I'd feared that Charlotte may not become housebroken but once we started working with Kathrine, Charlotte is now letting me know when she needs to go outside - YEA!!! She has given us wonderful ideas to help Charlotte grow and learn in ways I'd only hoped for and now see as a reality. It's wonderful to watch this little one learn that being a dog is fun and life is enjoyable. I could never have done this on my own and cannot say thank you enough times to Kathrine!"
Sona Reade, Scottsdale, AZ, Client
"Kathrine is an amazing trainer. We got our very smart Border Collie mix rescue, Leah, at 2 months old, and she was herding me from the beginning and not in a fun way; biting my ankles, jumping at me , jumping on people, nipping, pulling on the leash, and as she grew more issues developed , but with the guidance of Kathrine we now have a beautiful well trained little girl. We have learned so much from Kathrine and will forever be grateful. Everyone should be as lucky as we are to have Kathrine in our lives!"
Carol Adams, Client
"Kathrine entered the lives of my partner and our two dogs at a dramatic and urgent time. As she worked with us, we learned how much we had not known–she was as gentle with us as with the dogs. Both Holly and Inky responded to her immediately, and after just one session, we could see a difference in how they related to each other and how we related to them. Her talents are incredible and her warmth toward both two-legged and four-legged powerful and inviting. She nurtures abilities and relationships. Texas's loss was Arizona's gain."
Vinny Minchillo, Client
"Kathrine made a huge difference with our dogs. She helped us really understand and change their behaviors (and changed our behaviors, too!). The real proof is that the dogs were happy to see Kathrine and really enjoyed the training. For them, it was just a fun day with a new friend. Thanks!"
Renee Poole, Chandler, AZ. Client
"Why intimidate your dog to get the desired result for the people? Kathrine showed us that is it not necessary to intimidate or bully our dog and he can be the calm, happy dog we all want. Our dogs showed immediate positive reactions to the training methods Kathrine taught us and we have all begun a happy, loving journey towards a calm, fulfilling life for our family. I'm so glad we found Be Kind To Dogs!!"
Kerri Ford, Frisco, TX Client
"I just want to take a moment to thank Kathrine for coming in (via Skype – as I am in Texas ) and helping my little stressed out, fearful Chihuahua Lulu. She was aggressive toward all strangers and even children and I was at my wits end. None of the training skills that worked so well with my other dogs made a difference with her. Kathrine gave me positive reinforcement techniques that helped Lulu's attitude within the first week! I was really surprised at how easy they were to apply to my life. It's only been 4 months and even the unforeseen situations involving strangers, which initially made me cringe, ALL had positive, surprising outcomes! My home is back to being peaceful and I am so grateful to Kathrine for being there for me! And Lulu! Love You Kathrine! You're The Best!"
Caroline and Craig Riley, Gilbert, AZ, Client
"Kathrine is a miracle worker! We are thrilled at the wonderful girl our puppy has turned into. She is so well behaved, loving and happy. In the beginning our puppy had typical "puppy issues" like biting, rough-housing, jumping etc. After only a few sessions she had a dramatic change. We owe it all to the methods Kathrine taught us (that we still use everyday) and the pamphlets from the website. Thank you Kathrine for all you have done for our furry family member."
Terry Stern, Client
"We had our Bull Mastiff go through the basic puppy training classes, however it was not enough. We needed more for our dog and us. Kathrine came recommended to use from Every Dogs Day owner Lori Myers. We interviewed several dog trainers and from our first meeting we knew Kathrine was the person for use. She spent time getting to know us, our life style, what training we had done in the past and time observing our dog. After assessing all the elements, Kathrine put together a training program to help both our dog and us. Her approach is gets positive results and is all about reinforcing positive behavior – Be Kind to Dogs. Thanks Kathrine!" 
Jennifer McAlpin, Client
"I found Kathrine's name on a certified behavior consultant list on the internet. She has been just wonderful! My Lab X herding dog was becoming a handful and I knew it wasn't just him, I needed the work too. The first phone call she returned lasted over 2 hours as she explained what we would be doing and got a feel for my pup. She explained how aggression in dogs is fear based and how we needed to identify his fears and work through them. Over the last couple of months, he is becoming much calmer and doesn't think he needs to challenge every dog we meet. Her methods are based on how the dog feels…making it a lot easier to communicate with him. All interactions are positive based, so the dog sees the session as a good time, making him more likely to want to do what is asked of him. She sends me articles and gives me written instructions, she answers all email questions when I have them. I honestly don't think we could have asked for a better trainer/behaviorist. I would recommend her anytime!"
Kristina Casanova, Client
"Kathrine's ability to provide positive, force-free methods to help clients help and better understand their dogs is truly amazing! She is best in class!"
Sona Reade, Scottsdale, AZ, Client
"Kathrine is a wonderful trainer, so gentle, and has taught my husband and me so much! We have a beautiful Border Collie mix puppy called Leah, and she is full of personality and all puppy. She was herding us, or should I say biting our ankles, not fun, and pulling my arms out of my sockets when we walked. With Kathrine's help, Leah is walking like a lady, not biting us anymore and learning to politely say hi to people. Without Kathrine's help we would have an out of control dog and out of control parents, so I would highly recommend Kathrine to anyone."