Let me teach you how to have the best behaved dog possible!!
The majority of dog trainers use outdated methods relying on intimidation, force and conditional rewards.
Scientific research has now proved that the traditional dog training, obedience based, methods are less effective than methods involving consistent fair guidance, meeting all the dog's needs and the provision of choice.
Dogs' cognition, emotions and ability to learn is not dissimilar to that of a 3yr old child. Science has shown us that if we teach dogs in the same way as we teach children the dogs make faster and more successful progress than when we use the traditional methods involving force, bribery and coercion.
This, in turn, leads to dogs being confident, educated and able to control their behavior by themselves rather than being trained to obey commands.
My approach is based on teaching pet parents how to build a solid bond with their dog based on trust - forging a deep relationship with these wonderful animals. Following this protocol results in dogs who are happier, more confident and safer to be around.
Learn More
Be Kind to Dogs is proudly approved by Canine Assistants! — the #1 most successful service dog organization in the country!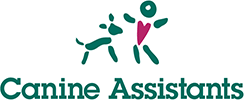 Kathrine follows the same Bond Based Approach as Canine Assistants and maintains close contact with the founder, Jennifer Arnold, in order to stay abreast of the very latest developments in the Bond Based Approach. Read more about Canine Assistants Philosophy.
Don't take my word for it. Check out some of our testimonials.
Our Dog Training Services
All of our dog training services are available to pet parents in Chandler, Gilbert, Tempe, Mesa, and the remainder of our service area. Phone/Video consultations are also available to clients worldwide.
Dog Training Service Area
Teaching pet parents to succeed in the East Valley. (Including Chandler, Gilbert, Tempe, Mesa)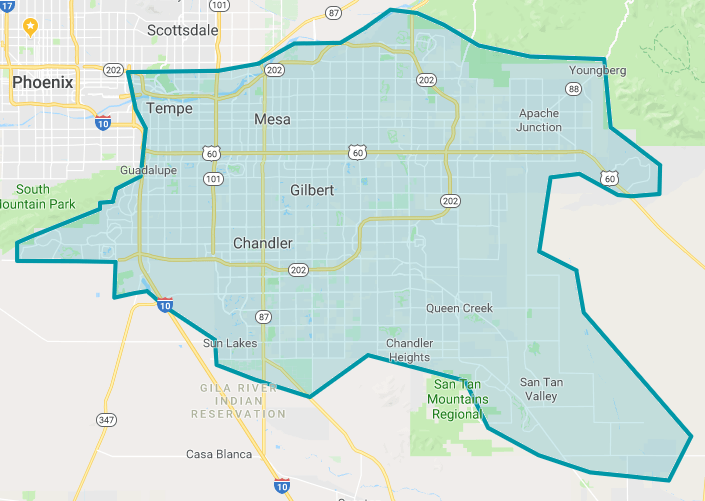 Not in our Service Area?
One-on-One training packages may be available for clients outside of our service area at our discretion. Travel fees will apply. Even if we do not cover your service area please contact us anyway so we can refer you to another appropriately qualified force free trainer. We have worked very hard to locate the other trainers who subscribe to the same high ethics and standards as we do and are happy to refer you to them.